Focused Research Studies
Rare Disease Clinical Research Network Dedicated to Myasthenia Gravis

GW is the lead site for MGNet, which is dedicated to enhancing clinical research infrastructure, biomarker development, clinical trial readiness, and education. MGNet is one of 25 established NIH Rare Diseases Clinical Research Networks and includes basic and clinical investigators, patient advocacy groups, and biotechnology and pharmaceutical companies working together to enhance therapeutic development for this rare disease. Dr. Kaminski is principal investigator for MGNet and is joined by GW colleagues Dr. Kusner and Alison Hall, PhD, associate dean for research workforce development at GW's School of Medicine & Health Sciences.
View the March 18, 2020 webinar dedicated to COVID-19 and myasthenia gravis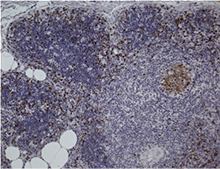 Anti-apoptotic Mechanisms in Myasthenia Gravis
Along with colleagues at Roswell Park Cancer Center, Dr. Kusner discovered the novel expression an anti-apoptotic protein, survivin, in lymphocytes of patients with MG and laboratory animals.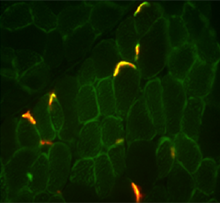 Targeted Complement Inhibition
The laboratory has been issued a U.S. patent for development of a complement inhibitor which has led to establishment of ARC Biotechnology, LLC. The company will take the technology into further development. The expectation is that this therapy will rapidly reduce symptoms without the systemic complications of complement inhibition.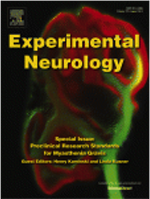 Improvement in Pre-clinical Assessment
In order to develop therapeutics, the rigor of performance and accuracy of animal models of disease must be optimized. To address the state of pre-clinical assessments for MG, the National Institute of Neurological Disorders and Stroke, Myasthenia Gravis Foundation of America, and the George Washington University sponsored the workshop, Standards of Pre-clinical Efficacy in Experimental Myasthenia Gravis on September 24th-25th, 2014 in Rockville, MD. The event brought together leaders in the field of animal evaluation for MG as well as external participants who provided unique insights into pre-clinical design. A summary of the work performed at the conference was summarized in a special issue of Experimental Neurology August 2015. Dr. Kusner continues to work with colleagues across the globe to optimized animal models of MG. 
Collaborative Research
Drs. Kusner and Kaminski work with several large and small pharmaceutical companies in consultation or active assessments of potential drugs for MG.